Welcome to Cohen & Fila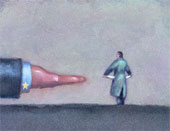 Whether you are trying to save your home from foreclosure, prevent the repossession of the family vehicle, stop harassing creditor collection activity and /or discharge unsecured debts Cohen & Fila can guide you through the filing of either a Chapter 7 or a Chapter 13/Wage Earner.
These bankruptcy options provide relief to those who have been impacted by divorce, job loss, identity theft, medical bills, disability or other financial issues. Usually, its a combination of these events that leads someone to consider filing a bankruptcy. Once manageable credit card debt or medical bills can become overwhelming when combined with a job loss or a family living paycheck to paycheck can't meet their financial obligations in the event of a garnishment. When these bad things happen to good people a bankruptcy filing may be the solution.
Having an experienced and skilled bankruptcy lawyer in your corner is essential to successfully navigating the often-complicated bankruptcy process and starting down the path toward regaining financial security.
In nearly 20 years of practicing bankruptcy law, we have helped thousands of people reduce the stress associated with financial hardship. We take pride in the fact that each and every client interacts directly with an attorney and no client has his/her bankruptcy case prepared by paralegals or support staff. Please contact us with any questions you may have regarding the filing of a bankruptcy.
Cohen & Fila is a Title 11 Debt Relief Agency. We help people file for bankruptcy relief under the Bankruptcy Code. This ad does not create an attorney-client relationship until a written agreement is signed.